Renewing Our WALK With God
1-2 September 2023
Covenant EFC
Woodlands Centre, Main Sanctuary
Livestream Tickets Available
Join us in-person or on livestream for a new refreshed programme!
For over three years, our annual IDMC Conferences seek to capture a fundamental trilogy of returning to the basics. The first of the trilogy was IDMC Conference 2021, the important theme was the five core values of true discipleship. The second part of the trilogy is IDMC Conference 2022, The First Principles of True Christianity.
The theme of IDMC Conference 2023 is True Spirituality, renewing our walk with God. It concludes this trilogy with the five essentials of true spirituality.
Our centre of gravity
Don't take God for granted
When your world caves in
The steadfast confidence
The five keys to revival

Come, let us renew our walk with God. IDMC Conference 2023 will show you how, with powerful principles such as setting your minds on things above, the power of true repentance and brokenness, the five truths of God's faithfulness, the story of two altars, being battle ready, living confidently in an age of uncertainty and believing God for something new.
Labels
1 September 2023 – Day 1
2 September 2023 – Day 2
Day 1
| | |
| --- | --- |
| 8:15am | Doors Open |
| 8:45am | Welcome, Ice Breaker |
| 8:55am | Power Encounter 1: Firm Foundation Praise & Worship |
| 9:55am | Break |
| 10:25am | Plenary 1: Our Centre of Gravity |
| 11:30am | Lunch |
| 1:30pm | Workshop 1 by Rev Dr Tan Soo-Inn: Inter-generational Discipleship – How to Bridge the Generation Divide and Shine for Christ |
| 2:45pm | Break |
| 3:15pm | Plenary 2: Don't Take God for Granted |
| 4:20pm | End of Day 1 |
| 7:00pm | "IDMC Light-a-Fire" (open to all for free) |
Day 2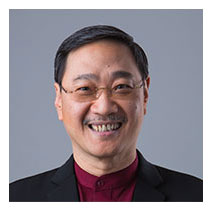 Rev Edmund Chan
Leadership Mentor, Covenant EFC
Founder, Global Alliance of IDMC
Rev Edmund Chan is a seasoned disciplemaking pastor. The Leadership Mentor of Covenant Evangelical Free Church, Edmund is widely regarded as an insightful Bible expositor and a mentor of Christian leaders.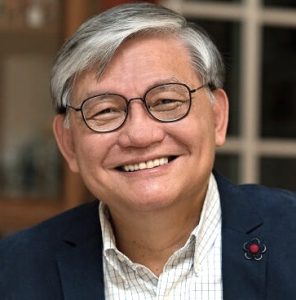 Rev Dr Tan Soo-Inn
Director, Graceworks
Soo Inn is a director of
Graceworks
, a training and publishing consultancy committed to promoting spiritual friendship in church and society. He runs this ministry in partnership with his wife, Bernice. Bernice and Soo Inn have four sons. He has worked as a dentist, has pastored two churches and served in a number of parachurch organizations. He is an adjunct lecturer in various seminaries and also serves as the chaplain of the Christian Medical and Dental Fellowship, Singapore.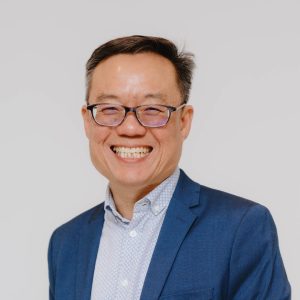 Ps Benny Ho
Senior Pastor, Faith Community Church (Australia)
Pastor Benny Ho has seen a lifetime of ministry; including missions work with World Vision, planting bible schools around Asia, and over twenty years as a pastor in the local church. ​ He is the founder of Arrows College, a teaching and resource ministry to the broader body of Christ, and is the leader of D-Net, a network of churches that carry the mandate of being intentional disciple-making cell churches. ​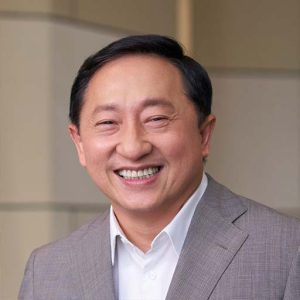 Rev Tony Yeo & Rev Tan Kay Kiong
Senior Pastors, Covenant EFC
Why join on-site?
On-site attendance allows for a more personal experience as we worship and learn together at the plenaries and workshops. Attending in-person allows soaking in the presence of the Lord during the live extended praise and worship sessions.
Online attendees will be able to attend the plenaries and workshops but not the worship sessions. CGs attending the conference together online are encouraged to organise their own praise and worship sessions.
How do I register for the free online ticket for registered Covenanters?
Log in to the booking platform https://connect.cefc.org.sg using your Voyager login credentials. The IDMC registration page will then have a "CEFC Member Ticket" where you can book your ticket for free.
Registered Covenanters are those who are registered as CG member or constitutional member in Voyager. If you are already a CG member but do not have a Voyager account, please ask your CG Leader to add you on Voyager as a CG member.
Can I register for my family, friends and/or CG?
No. Each registered Covenanter is allowed to book only 1 ticket upon login at https://connect.cefc.org.sg using their Voyager login credentials. 
On-site tickets are limited and will be sold on a first-come, first-served basis from 14 May, 4pm for registered Covenanters, and from 28 May, 4pm for the public.
There are no restrictions to the purchase of paid online tickets. Should Covenanters require more paid online tickets, they may purchase them at www.idmc.org.sg 
Registered Covenanters are those who are registered as CG member or constitutional member in Voyager. If you are already a CG member but do not have a Voyager account, please ask your CG Leader to add you on Voyager as a CG member.
Are the tickets refundable and/or transferrable?
Tickets are non-refundable but you may opt to transfer them to someone else by sending an email to info@idmc.org.sg
If I have already paid for the online tickets, can I swop it for on-site tickets?
Do I need a ticket to attend IDMC Light-A-Fire?
This is a non-ticketed event. You are welcome to join us for free along with your friends for a night of transformative worship.
Price is inclusive of GST at prevailing GST standard-rate
Register Now
*Complimentary online tickets are available for Covenanters who are registered as CG members, or are constitutional members of the church. Please use your Voyager login details to register for your tickets.
Limited
Price is inclusive of GST at prevailing GST standard-rate
Register Now
*Covenanters, please use your Voyager login details to register your tickets. Registration for non-Covenanters open from 28 May, 4pm
Limited
Price is inclusive of GST at prevailing GST standard-rate
Register Now
*Covenanters, please use your Voyager login details to register your tickets. Registration for non-Covenanters open from 28 May, 4pm