Renewing Our WALK With God
Come join us IDMC Conference 2023 for the final instalment of the trilogy. See you there.
For over three years, our annual IDMC Conferences seek to capture a fundamental trilogy of returning to the basics. The first of the trilogy was IDMC Conference 2021, the important theme was the five core values of true discipleship. The second part of the trilogy is IDMC Conference 2022, The First Principles of True Christianity.
The theme of IDMC Conference 2023 is True Spirituality, renewing our walk with God. It concludes this trilogy with the five essentials of true spirituality.
Our centre of gravity
Don't take God for granted
When your world caves in
The steadfast confidence
The five keys to revival
Come, let us renew our walk with God. IDMC Conference 2023 will show you how, with powerful principles such as setting your minds on things above, the power of true repentance and brokenness, the five truths of God's faithfulness, the story of two altars, being battle ready, living confidently in an age of uncertainty and believing God for something new.
Labels
2 September 2022 – Day 1
3 September 2022 – Day 2
Day 1
| | |
| --- | --- |
| 8:00pm | Opening & Plenary Session 1: Scripture Alone |
| 9:00pm | Plenary Session 2: Christ Alone |
|   | End of Day 1 |
Day 2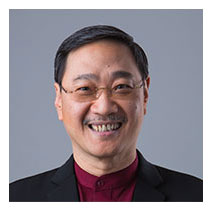 Rev Edmund Chan
Leadership Mentor, Covenant EFC
Founder, Global Alliance of IDMC
Rev Edmund Chan is a seasoned disciplemaking pastor. The Leadership Mentor of Covenant Evangelical Free Church, Edmund is widely regarded as an insightful Bible expositor and a mentor of Christian leaders.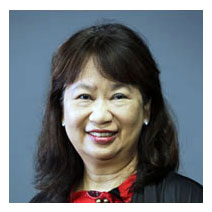 Ps Ann Chan
Associate Pastor, Covenant EFC
Executive Director, Global Alliance of IDMC
Pastor Ann Chan ministers actively alongside her husband, Reverend Edmund Chan, the Leadership Mentor of Covenant Evangelical Free Church (EFC), championing the Intentional Disciplemaking Churches (IDMC) vision around the world.
Please contact us at info@idmc.org.sg if you have any questions about registration.
Price is inclusive of GST at prevailing GST standard-rate
Register Now
*Covenanters, please use your Voyager login to register for your tickets.